I have a secret and I'm not afraid to share it with you. My dear friend Mary, who lives in Greece and whom I've never met in person, asked me if I'd join her and other 5 bloggers from around the world to share behind the scenes secrets.
Why yes, yes I would!
For a start, what no one is telling you about blogging:
There is a common belief (among non-bloggers) that blogging is a glamorous and easy hobby. I mean how hard can it be to take a couple of photos of your lunch or a DIY project and write a couple of paragraphs about it, right?
In fact, it's a hard work.
Don't get me wrong, it is a work we are passionate about, but it's a full-time job (and then some).
A post doesn't happen overnight unless you have superpowers or you don't care about how it looks or sounds. But most all bloggers do care. We don't blog to journal or to brag about our delicious food, crafts, our style, or how smart/funny we are. We blog because we want to reach out and offer inspiration, solution, to empower, or entertain.
Behind the Scenes Secrets at All that's Jas
Blogging about food means often eating cold meals, (just one of many behind the scenes secrets revealed). Just one quick photo, I usually tell myself, while the light is good and the food looks fresh. Thirty or so minutes later and I'm still shooting because I'm never happy with the result. It takes 70 or so shots for the few I like enough to share.
My blog photography has improved a lot in the 5 years I've been blogging, but there is still so much to learn.
It went from this to this (same recipe)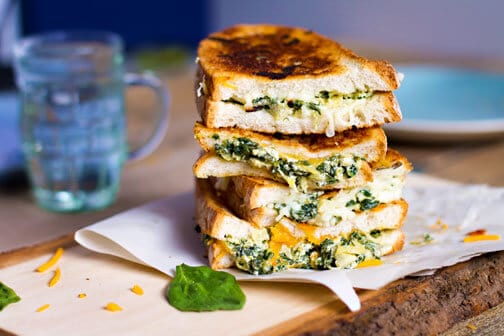 The Internet is a great resource to find free tips, but my favorite is by far the book Plate to Pixel by Helene Dujardin. She is an incredibly talented blogger and food photographer and her book is my food photography bible. Helene covers every aspect of food photography and styling and she is such an inspiration.
She includes all the settings of her digital camera and tells you about her personal equipment. However, she emphasizes that it is not the camera that takes great pictures but the photographer.
I got my Canon Rebel T3 camera bundle for a birthday one year and each following birthday I requester another lens, but I almost exclusively use the so-called nifty fifty lens (50mm). Since then, the T3 has been discontinued by the manufacturer 🙁 but this new Canon Rebel T5 bundle is a pretty great deal for the money.
My tripod is a hand-me-down from my brother in law, a retired homicide detective. It has seen different kind of dead meat than what's usually on my plate, ha!
Another book I learned more about post-processing is From Snapshots to Great Shots.
So here are my top 5 behind the scenes secrets:
#1 I almost never shoot in my kitchen or my dining room. Why? Neither has enough natural light. Fluorescent light is every photographer's nightmare but I just can't justify investing in a professional studio light. I use white and black foam boards to either block the light when it's too bright or to bounce it to soften the shadows.
Believe it or not, an overcast day is perfect for photography. The sky creates a soft, even light.
My messy kitchen in that darn fluorescent light. I usually clean up as I go when I cook, but not when I'm cooking for the blog. Stuff is left everywhere, even on the floor, and after I'm done it can take me a couple of hours to tidy up. The struggle is real, you guys!
#2 I take my setup to my living room or my office/bedroom. I sometimes shoot on the ground but that proved to be hard on my old bones when I need to get one-on-one with food and take photos from different angles.
Since my coffee table is in direct light, which is too harsh (I know, we're never happy), I use an old small side table that is light enough to move around or my office desk, and sometimes even my bed.
Set up on the ground with my loyal "helpers" Lacey and Baylie.
Another setup in my living room (on that little table) and shooting of crispy roasted sweet potatoes last November. Talk about eating reheated potatoes. Yuck.
#3 For my background I mostly use one of two boards I made of repurposed wood but my favorite is an old cookie sheet. The more "seasoned" it is the more "character" it has. I cringe when I think of how many good ole cookie sheets I've thrown away. Most of my china props come from thrift stores.
I took this setup to my office (see my laptop?). This is my second wood board I like to use and my well-seasoned cookie sheet. I just recently made these German pan-fried potatoes and you can see a bit of the sheet in a third photo down.
#4 I ONLY use real food and ingredients in my photos, but they aren't always what they pretend to be. For example, if you see a glass of white wine in my photo I might have actually poured apple juice instead.
If I didn't have an already opened bottle I'm not going to open it at 9 AM just to use it in a photo, although, sometimes I do feel like drinking that early.
#5 Sadly, writing doesn't come naturally to me, at least not writing in English which is not my native language (I'm sure you've noticed). Sometimes I stare at my computer screen with my fingers on its keyboard for hours and nothing gets written.
Using black foam boards to block out the harsh light. Sometimes I like the shadows, they create a certain mood. This recipe soon to come. Stay tuned.
So there you have it, my top five secrets revealed.
Whether I'm withholding a turkey on Thanksgiving from my hungry family for those few photos that never end up on the blog because I didn't like them afterward, or whether my husband is getting a sandwich for lunch because one of our dogs tried the food on my living room floor the minute I ran to the kitchen to grab a forgotten prop, I still think blogging is fun.
Most importantly, if I have helped, inspired, or entertained you in any shape or form then it's all even more worthwhile.
[bctt tweet="6 popular international bloggers sharing behind the scenes secrets you don't want to miss! #behindthescenes" username="via all_thats_jas"]
Now please visit my bloggy friends for more behind the scenes secrets in a DIY world.
Mary of The Boondocks Blog
Michelle of A Crafty Mix
Greg of The Navage Patch
Marie of Interior Frugalista
And last but not least Angie of Ambient Wares
Have fun checking them out, learning where on Earth they live and what are their dirty little secrets. Speaking of secrets, do you have any?