I'm so excited to guest post this no-bake Lemon Raspberry Rustic Rare Cheesecake recipe over at Jenna Kate at Home.
Spring has finally sprung, and the last thing we want to do in warmer weather is turn on the oven and bake, amirite? But have no fear, you can still have your cake and eat it too.
This lemon raspberry rare cheesecake is just what you're looking for: light, silky, and not too sweet, and you don't need your oven to make it. Its flavors and colors are perfect for spring and Easter.
Statistics say that citrus reduces stress hormone levels, and lemon is the most powerful of the citrus smells; smelling it can increase mental stimulation.
Combine it with a cake, and you have the ultimate antidepressant!
If you haven't heard of rare cheesecake before, I talk about it in this rare cheesecake recipe I made for Valentine's Day. It was my first rare cake, and I was a bit intimidated, but it turned out great and easy to make.
Even making two layers for this cake was not complicated.
Rustic Lemon Raspberry Rare Cheesecake for Easter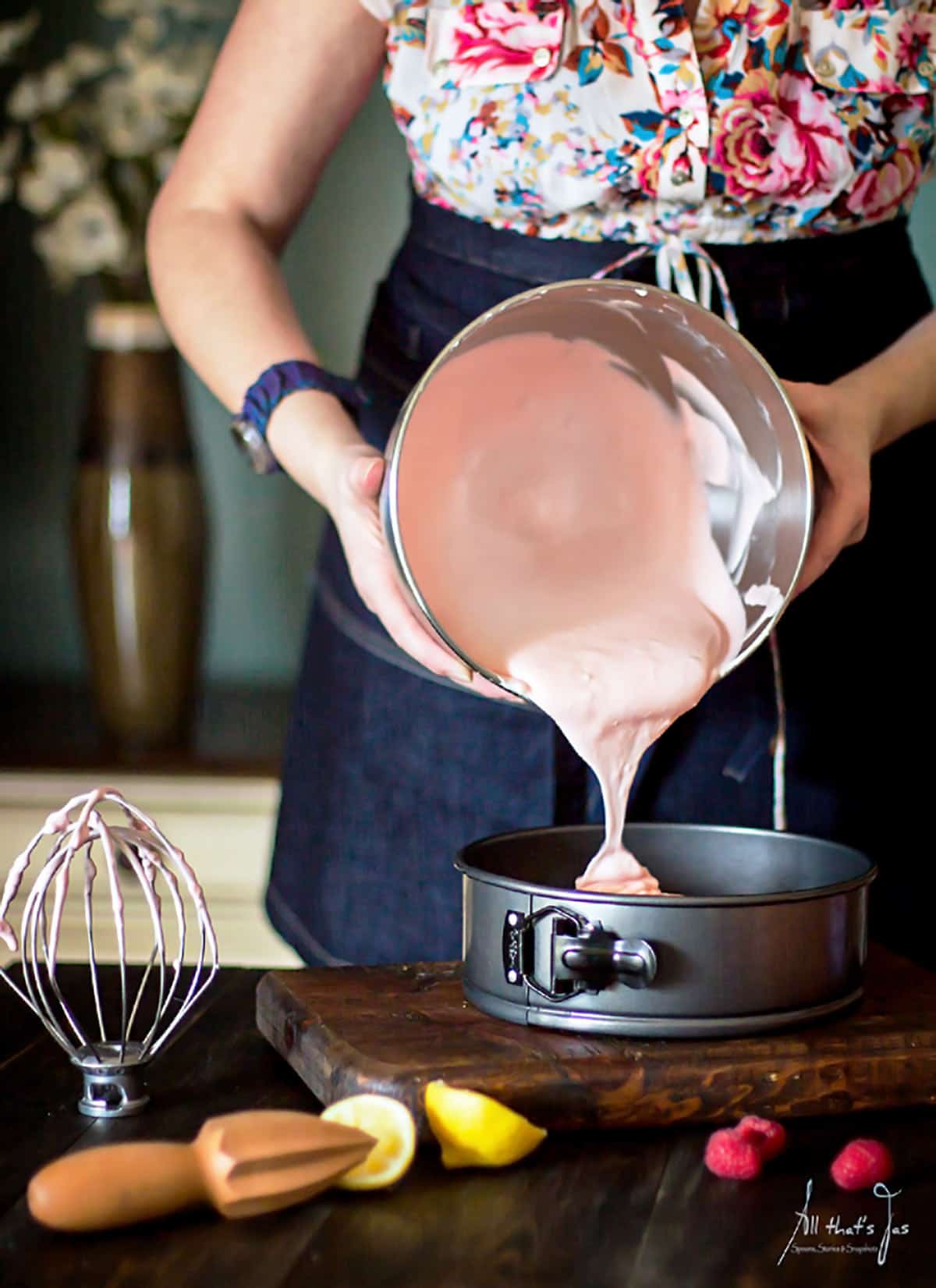 Lemon and raspberry are my favorite fruit flavor combination. You can decorate the cake any way you want, but I liked the glassy look of candied lemons.
If you'd like the recipe, you'll need to visit Jenna. I'm guest-posting the details on her wonderful blog.
I'm thinking of decorating the cake differently this Easter for granddaughters. Any ideas?
I'd love to see if you make and decorate this cake! Share your photos on Instagram or Facebook and tag them #RareCheesecake and #allthatsjas so I can find them!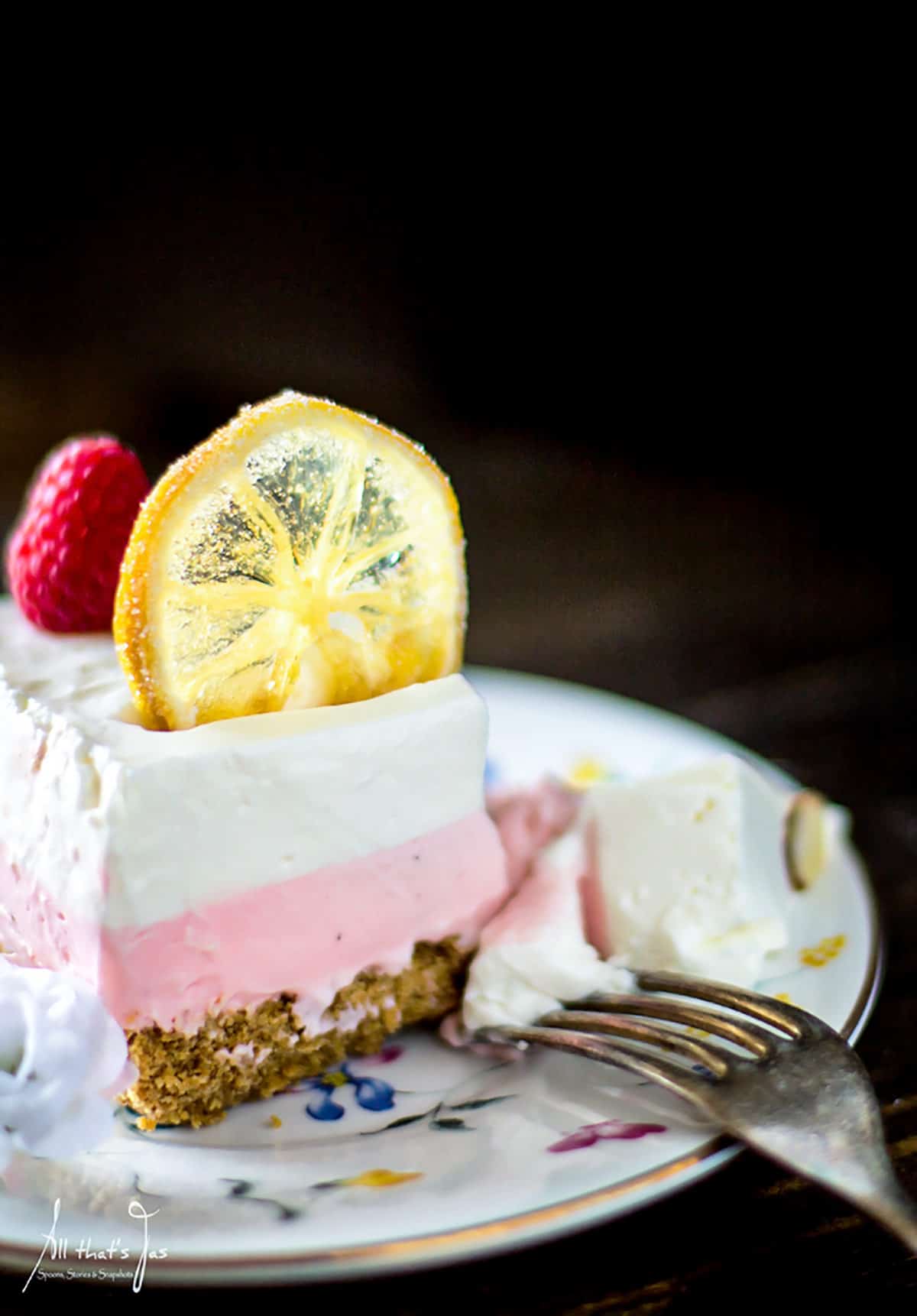 Happy Easter!