Three ways Moscow Mule recipes to kick of your summer! Learn how to make this easy, snappy cocktail with blueberries, watermelon, and peaches!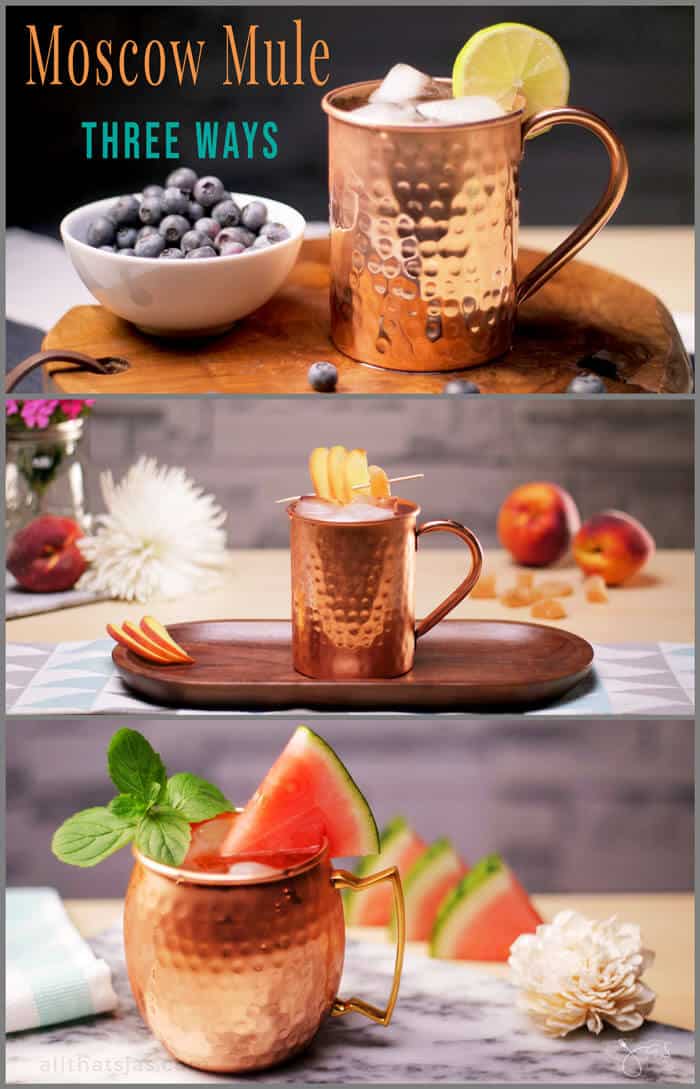 This Moscow Mule - Three Ways is a guest post by David Brown
Great Summery Tastes of the Moscow Mule
It may not feel like it yet, but spring is here and summer is waiting just around the riverbend. New seasons mean a new flavor palette: the light, sweet flavors of spring and summer. And the one drink that seems to satisfy both those needs for me is the Moscow Mule, a sweet and mildly spicy storm of ginger beer and vodka.
These flavors are the perfect springboard for memories, new and old. Sweet ginger recalls sipping soda by the lake and looks forward to poolside chats with friends. The Moscow Mule can truly paint with all the colors of the wind.
A Cool, Refreshing Summertime Drink
The Moscow Mule has reached iconic status for a good reason. It ticks all the boxes – sweet, cold refreshing, and can pack a punch. But behind the flashy, copper-mugged, too-good-to-be-true exterior is a simple drink you can easily make at home.
A good Moscow mule only has three components: ginger beer, vodka, and lime. Combine these, add ice, and it's ready for whatever the night (or day) has in store.
It's hard to top the refreshing style of the Moscow Mule. Of all the drinks I make during the summer, it's my favorite. I love it for the smooth, classic flavor that beats the heat and complements cool summer evenings.
But the Moscow Mule's sweet citrus and ginger spice also make a great starting point for new creations. If you thought the classic mule was the end-all-be-all of summer drinks, wait until you bring even more summer flavors to the party! There are so many great fruits that pair well with the basic Moscow Mule and amp up all its best qualities.
The Moscow Blue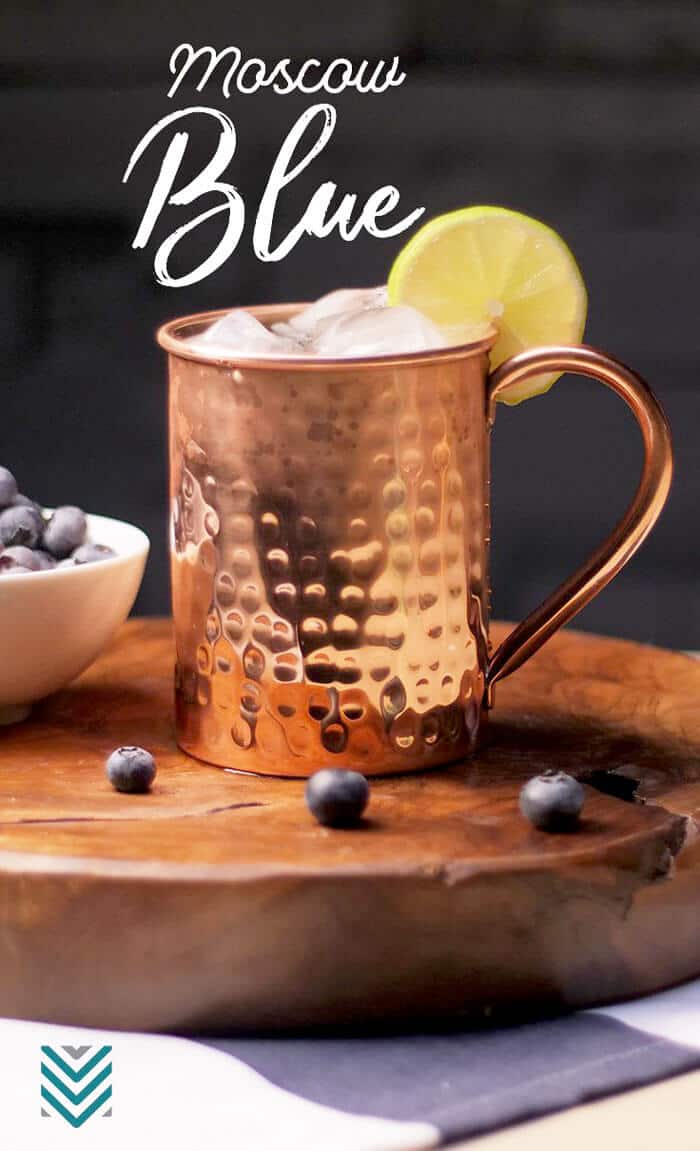 Blueberries are the absolute epitome of summer. They're ready to pick right at the height of the season and are perfect diamonds of summertime flavor. The first blueberry of summer explodes with an inimitable sour-sweet-cool-fresh punch. I don't think I can ever have a blueberry without conjuring up my childhood.
Summer meant running through the hidden pine trails of the forests chasing the sun-sweet berries that grew just at the edge of our property. In retrospect, I guess you could say I did get my thrill on the blueberry hill!
This cocktail, to me, has all of that: the sweet flavor of fresh berries, the whiff of happier days, and a refreshing departure from the heat. It's an adult take on childhood simplicity in a single sip. If I could have as many of these as I'd like, I'd end up looking like Violet Beauregarde in the Willy Wonka movie!.
Ingredients
4 - 5 oz. ginger beer
5 oz. vodka
1 oz. blueberry shrub
lime wheel for garnish
For the Blueberry shrub:
½ cup water
½ cup apple cider vinegar
1 cup blueberries (plus extras for garnish)
¼ cup honey, agave, or simple syrup
Optional: ½ teaspoon grated fresh ginger (If you like the extra ginger kick along with the ginger beer!)
Directions
Make your shrub a couple of days ahead of time: Place all ingredients for the shrub in a blender and blend until fully liquefied. Add contents to a glass jar and allow to rest in the fridge for 1-2 days so that the vinegar flavor mellows a bit. Strain into a new glass jar for storage for up to 4 months.
Combine vodka and blueberry shrub in a cocktail shaker.
Add ice and shake well.
Strain over ice into a copper Moscow Mule Mug.
Pour ginger beer over the mixture in the mug until full.
Garnish with blueberries and a lime wheel (On a cocktail skewer looks great!).
Moscow Water-Mule-On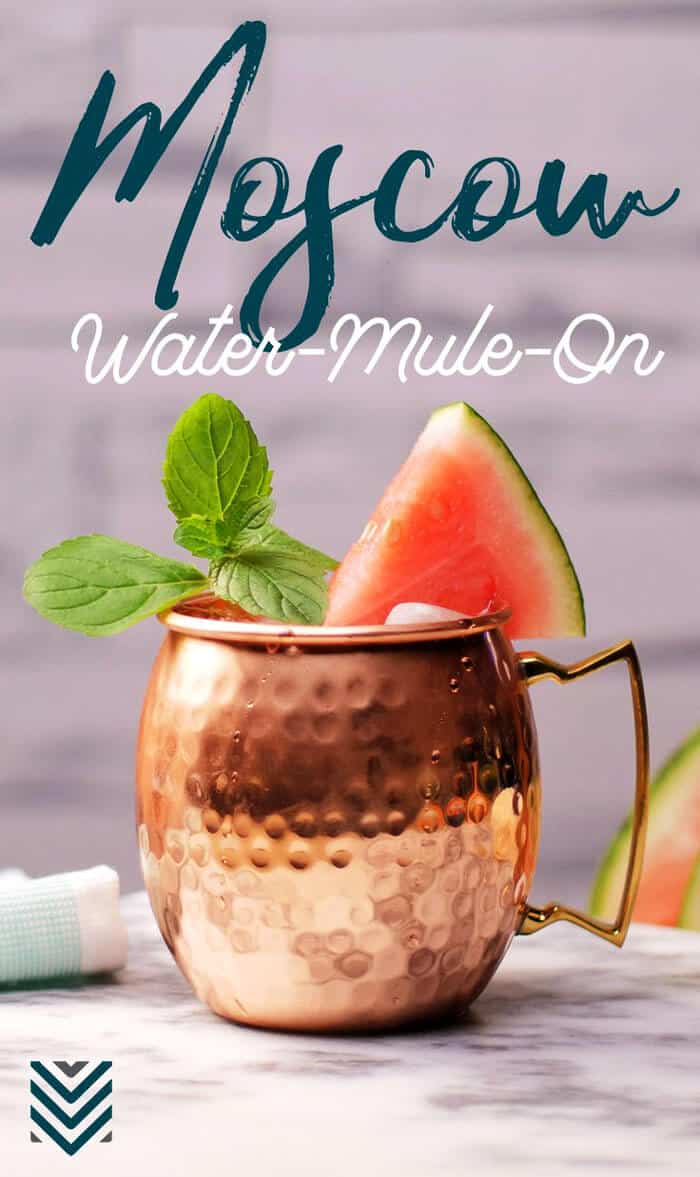 Blueberries may be summer in miniature, but watermelon is the big kid on the block. For me, one bite is like fireworks. It's every summer picnic, barbecue, fair, softball game, and a bonfire all in one. I mean, during summer watermelon is EVERYWHERE!
No summer event is complete without someone turning up with a big watermelon under their arm. It's sweet, It's refreshing, and a perfect complement to the heat of the summer. On my little league team, someone's parents would bring a couple of watermelons for the team to share after every game. It made the victory that much sweeter!
I like this watermelon variation on the Moscow Mule a lot because it doesn't overpower the sometimes subtle flavor of watermelon. The natural sweetness pairs well with the ginger beer and takes me right back to the home plate with every sip. It's an absolute home-run.
Ingredients
4- 5 oz. ginger beer
5 oz. vodka
3 watermelon chunk
½ oz fresh lime juice
Sprig of mint for garnish
Watermelon slice for garnish
Directions
Muddle watermelon chunks and lime juice in a shaker tin.
Add vodka.
Add ice and shake well.
Strain into a Moscow Mule mug filled with ice.
Pour ginger beer over vodka mixture until full.
Garnish with a mint sprig and watermelon slice.
Georgia Mule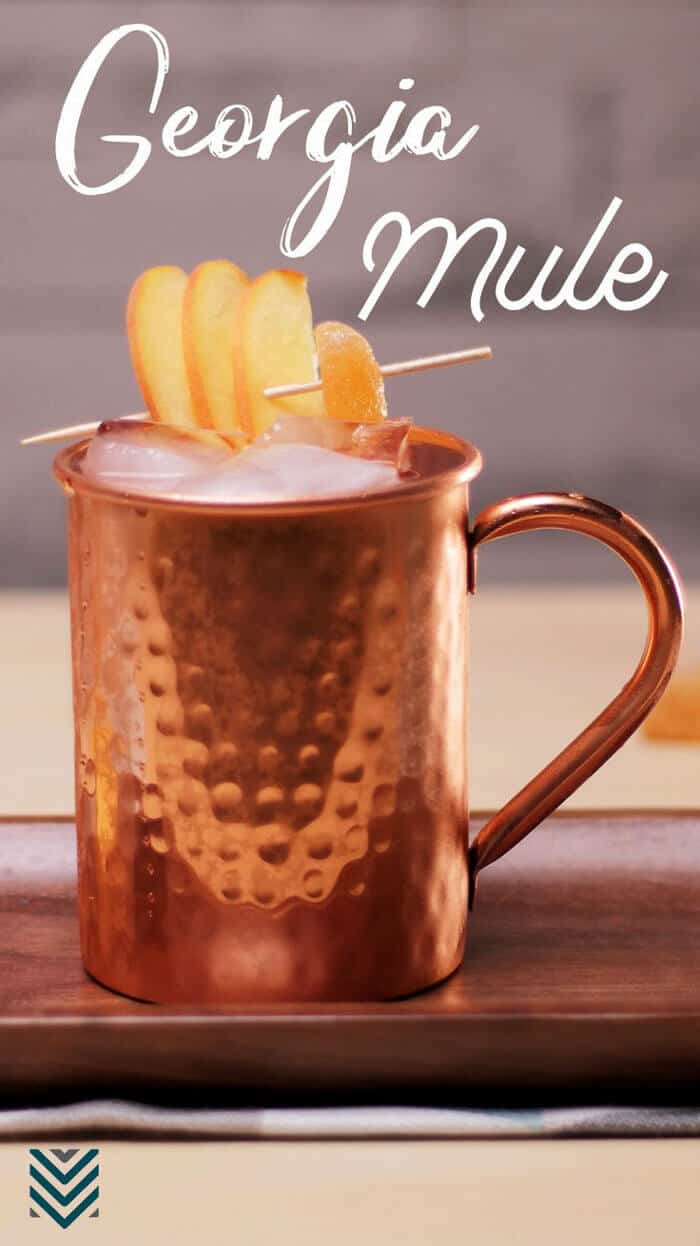 Peaches to me are the most decadent part of summer. Unlike blueberries and watermelon which seemed to sneak their way into every little corner of my summer memories, peaches were always a special treat. For the Fourth of July, my mom made pitchers of her famous peach-infused sweet tea to bring to the fireworks. And as an extra treat, my friends and I were always given the leftovers when she was done.
I remember those peaches so vividly: soft, juicy, and always sweeter than I ever imagined they could be. There's nothing like that sweet, sticky juice running all over–there's no way to help it! So, of course, you resign yourself to watching the fireworks with a sticky face.
The "Georgia Mule" captures that incomparable sweetness so perfectly. And it even manages to do it without making you all sticky! And a little extra ginger gives the drink a nice natural summertime heat to complement the season. When I find myself far from home and craving mom's 4th of July sweet tea, this is the next best thing.
Ingredients
For the drink:
4 - 5 oz. ginger beer
5 oz. vodka
1 oz ginger-peach puree
fresh peach slices for garnish
candied ginger for garnish
For the ginger-peach puree:
2-3 large ripe peaches (with thin slices for garnish reserved) pitted and cut in half
1 one-inch piece of fresh ginger (skin removed)
¼ cup fresh lemon juice
¼ cup water
2 tbsp honey (more to taste if peaches are tart)
Directions
Make the peach puree: Add all ingredients to your blender and puree until smooth. Taste and adjust flavors as needed (ginger for more heat, peaches, and honey for sweeter, lemon juice for sourer). Strain well using a fine strainer and discard all solids.
Add the ginger-peach puree and vodka into a cocktail shaker filled with ice & shake well.
Strain the ginger-vodka mixture into a copper Moscow Mule mug filled with ice.
Pour ginger beer over the vodka mixture until the glass is full.
Garnish with thin peach slices and candied ginger.
The Story Behind The Drink
Like all memories, the "truth" behind the history of the Moscow Mule can be difficult to pin down. Despite the suggestions of the copper mug and fancy name, the Moscow Mule is American-born. It's not exactly clear where in the US it started. But, there are a couple of popular choices: The Chatham Hotel in New York City and the Cock 'N' Bull in Los Angeles.
Both claim that sometime in the 1940s, purveyors of largely unpopular products met in their back rooms. A ginger beer salesman, a vodka salesman, and a copper mug salesmen decided to combine products and market it as the next hip drink. As fate would have it, ginger beer, vodka, and copper mugs are an excellent combo. The drink caught on quick.
This little piece of mix-mythology is partly why the copper mug is so tied to the Moscow Mule. No other drink comes in such a flashy glass, and few places will put a Moscow Mule on the menu without the matching mugs. But if you don't have them on hand, don't worry! The ghosts of Moscow Mules past will not visit you at night, and the drink will taste just as great. But if you find yourself falling in love with the Moscow Mule (how could you not!), they can be had cheaply. Why not treat yourself a little?
Moscow Mule – In Closing
There's no way to get around the fact that Moscow Mules are going to be the flavor of the summer. Infinitely variable, stunningly sweet, and total refreshment in a glass. If you've made it this far and don't yet have a Moscow Mule in your hand, then obviously I've done something wrong! Get cracking!
Bio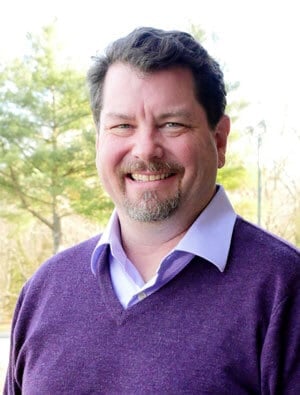 David Brown is a veteran cocktail enthusiast who now shares his knowledge and passion on advancedmixology.com. He believes that the ritual is as important as the drink. His love for cocktails started with Moscow Mules which led him to India to find the best and most-beautifully crafted Moscow Mule mug. He's now dedicated to sharing his knowledge and experience with fellow enthusiasts.