Ever wonder what types of yeast are the best for your baking? We dig into the four most common types, and how to use them with your own recipes.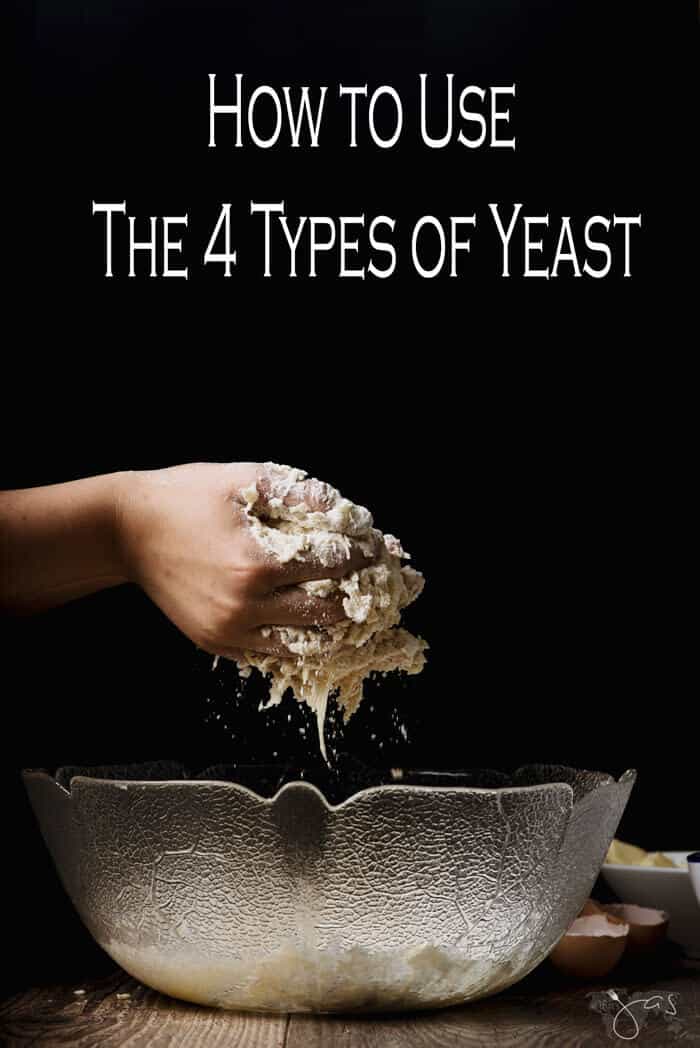 Tips on using the four types of yeast is a guest post by Joe Hughes of Village Bakery.
You've read tips on baking, posts on how to make Artisan bread, but nothing works. If bread seems tedious and scientific, well, it is. You have to be a master of timing, waiting, and adding in just the right type of yeast to make sure that your bread comes out perfect.
If you miss a beat, you'll have something that resembles bread, but it won't be just right.
Now that most of the holidays are over, you can try your hand at baking again. We're going to uncover the four main types of yeast and how to use them properly. This is one of the must-know ingredients in the bread-making process, so pay close attention.
How to Use The Four Types of Yeast
1. Active Dry Yeast
Active dry yeast is the most common type of yeast in stores, and you'll find that this yeast is ideal for most types of bread. In fact, most bread recipes will call for active dry yeast unless otherwise specified. Resembling small granules, this yeast will activate once placed in water.
Just a little water will "wake" this yeast up.
When using this yeast, you'll need to proof it.
What's proofing?
It's quite simple.
You'll need to mix the yeast with 1 teaspoon of sugar and ¼ cup warm water. You'll let everything dissolve and let it stand for 5 – 10 minutes for the best results. This is essentially activating the yeast, and it's quite interesting to observe the first time.
You can even add a touch of honey to make the proofing process go by quickly.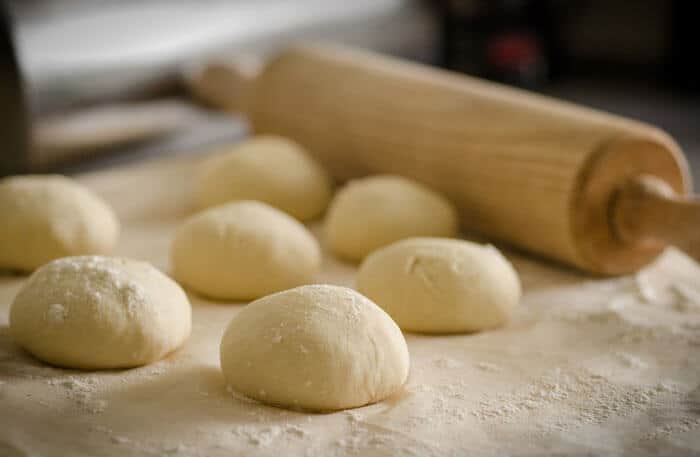 2. Fresh Yeast
Fresh yeast is often ignored, but it's still a great source of yeast. In fact, a lot of bakers swear by fresh yeast and the taste it provides to the bread. But, in truth, both yeasts will produce a similar taste when baked by a master chef.
You'll find little blocks of this yeast in the store, and it's comprised of a single organism.
Using this yeast is a little more difficult, and you'll need to:
Crumble the yeast
Add it to your ingredients and/or
Soften with warm water
This yeast stays active longer, and it activates faster than dried yeasts. The conversion is difficult, so you'll need to make sure that you're using a recipe that calls for fresh yeast, or convert it yourself.
3. Instant Yeast
Instant yeast is a yeast that is rather tricky because it has issues when using a bread maker. Since these machines are used at high temperatures, they will cause the dough to rise too quickly. Active dry yeast is preferred in this case.
Introduced in the 1970s, this yeast acts similar to active yeast, but it's dried faster.
Instant yeast is milled much finer than active yeast, so it's able to act faster. When dissolved, the yeast will activate quickly, but it doesn't need to be placed in water. You can mix it right into your dry ingredients, skipping over the entire proofing step.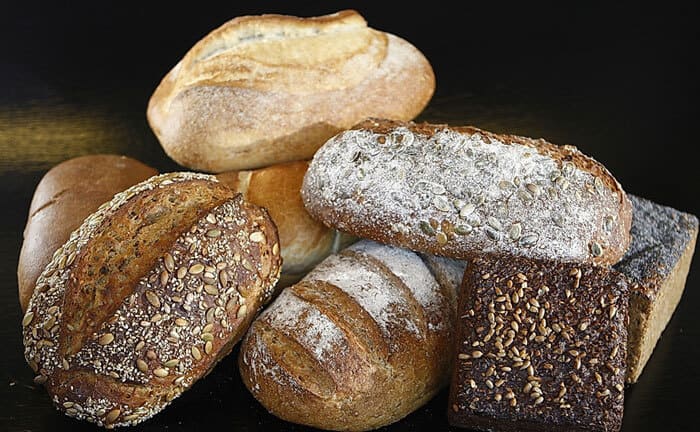 4. Rapid Dry Yeast
Rapid dry yeast is pretty much the same as instant yeast. You'll find that this yeast is highly marketed, but it's almost identical to instant yeast. You won't need to proof this yeast, and it will have additional additives to make it rise faster.
Enzymes are added to the yeast so that you can add it to dry ingredients and it will rise.
One major benefit is that you can skip the first dough rise and move right into kneading the dough with rapid dry yeast. I find this yeast to be used sparingly, but when you're in a rush for your loaf of bread, it's a great go-to option.
Mastering Your Yeast
You need to become a master of your chosen yeast, and there is no right or wrong answer here. Everyone has their own choice of which yeast to choose, and I recommend that you choose to experiment.
Most people will use active or dry yeast, but why not learn how to use the others.
While the tastes are similar, it's fun to experiment. And many artisan breadmakers will swear by the fresh yeast, so why not give it a try, too?
You have nothing to lose but the potential to make mouth-watering bread.
Note: Some recipes will warn against using a certain type of yeast, and in this case, it's best to adhere to the recipe's directions.
Baking is an art, and as you put more time and effort into the process, you'll learn how easy it really is to make great bread. You'll even be able to make some great pizza once you get the knack for baking.
And why not learn how to make traditional Balkan bread while you're at it?
Bio: Joe Hughes, known by most as the Village Baker, is an expert in homestyle cooking techniques, with a primary interest in baking. He runs the very popular website, http://www.village-bakery.com, which provides the latest homestyle cooking news, techniques, tricks, and recipes. He can be reached at Joe@Village-Bakery.com.
Thank you, Joe, for these awesome tips on the four main types of yeast. Admittedly, I've never paid much attention to which yeast I'm picking up at the store, but these tips will help my selection in the future.